Amici Compass Leadership Program's Night in the Ring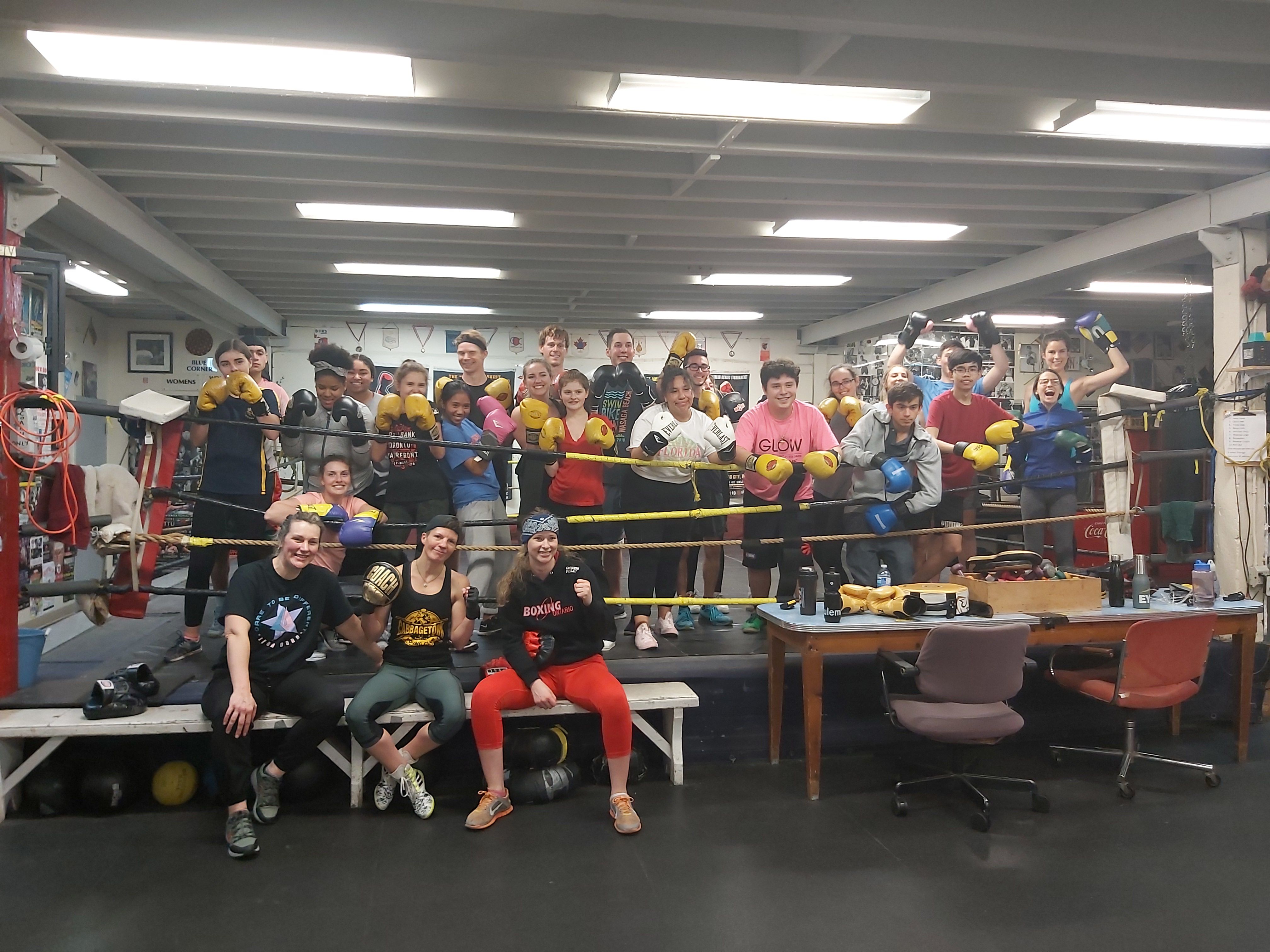 Aiden is a member of Amici's Compass Leadership program. The Compass Program is designed to support Amici campers with leadership potential become active leaders in their communities by ensuring they have access to networks, resources and mentorship required to help them reach their full potential.
In January, Aiden, with his Compass Leadership Advisor, planned and executed a night of fitness, fun and learning at a boxing gym in downtown Toronto. 
Read about Aiden's experience below.
----------------------------------------------------
The Compass Leadership Program had an amazing night at the boxing gym that was led by Heather, a friend of one of Amici's Leadership Advisors. The boxing themed workshop tested not only the physical fitness of both the Leadership advisors and youth leaders, but also their ability to think under pressure, creating opportunities to work on critical thinking.
Right away everyone was challenged with the intense warm up that stimulated what it's like to be a pro boxer. Participants from Amici's Compass Program were super determined to complete the warm up and even motivated each other to push through the last few sets!
Inclusion between mentors and mentees continued to be strengthened as the boxing gym gave a perfect friendly environment for bonding to occur. Being split up into pairs really gave both the mentors and mentees the ability to spend more one on one time with each other.
During the boxing session, Heather demonstrated and showcased the importance of many boxing techniques such as the jab, hook, uppercut, cross and several stances to maintain balance as well as form so power can be generated into each punch.
The back to back sessions allowed room for more personal growth, as well as creating more supporting opportunities between Leadership Advisors and their mentees. As the pairs became more familiar with their strengths, it was clear that everyone had reached a new height in experiencing going just a little bit beyond their comfort zone (challenge by choice).
- Aiden, Compass Youth Leader 
---------------------------------------------