For the inaugural year of the Compass Leadership Program (Compass), Amici is facilitating a nine-month program running from October 2017 to June 2018 that transforms camp skills into life skills for current and former Amici campers.
The program is designed to support Amici campers with leadership potential become active leaders in their communities by ensuring they have access to networks, resources and mentorship required to help them reach their full potential. Through a series of monthly workshops and activities, Compass aims to build on the foundation of skills that are fostered at camp, including confidence, teamwork, leadership and resiliency. The continued development of these capabilities will enable program participants to apply these skills outside of the camp environment in situations like finding a job, applying to school programs or scholarships, networking and managing the transition into young adulthood.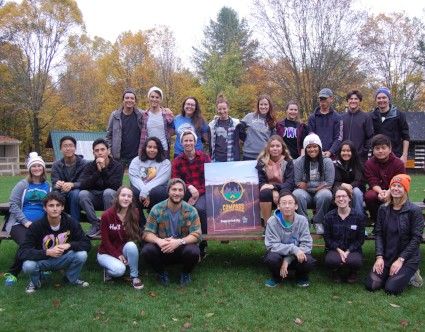 Program Information
Compass includes the participation of two primary groups:
Youth Leaders: Leadership campers, new camp staff, or campers with leadership potential between the ages of 15-18.
Leadership Advisors: Young professionals and camp alumni between the ages of 22-30 who serve as mentors to participants and help facilitate workshops and activities.
Each Youth Leader is paired with a Leadership Advisor to allow for unique mentorship relationships to form. All program participants attend monthly group workshops featuring presenters and group activities, as well as periodic social events, skills-building courses, volunteer opportunities and community-based events.
The program began with a weekend retreat at Camp Kawartha in mid-October and will finish in June with a program completion celebration. Monthly workshops are held in downtown Toronto on diverse topics related to leadership development such as confidence building, stress management, education, employment and entrepreneurship.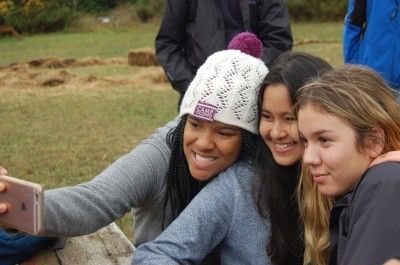 Youth Leaders
As a Youth Leader in the Compass Leadership Program, you will be paired with a Leadership Advisor who will act as your mentor throughout the 9-month program. Together you will set goals, attend monthly workshops on leadership development and grow your skills and network. Just like you, your Leadership Advisor will have attended camp and will be able to help you transform all of the leadership skills you develop at camp into regular practice.
Who is eligible?
Youth 15-18 years of age
Current LITs/CITs, camp staff or campers with leadership potential who have been supported by Amici.
Do you want to…
Learn new leadership skills and how to translate critical skills learned at camp into life skills?
Gain access to mentoring and guidance from young adults that have gone through similar experiences and faced similar life decisions?
Participate in innovative workshops on leadership development delivered by subject matter experts?
You can read about success stories of the program below, and Contact us to learn more!
David's Story

Kady's Story
---
Leadership Advisors
As a Leadership Advisor in the Compass Leadership Program, you will be a mentor to a Youth Leader for the duration of the program. You will be responsible for attending monthly workshops and community events with your partner, and providing support and guidance to ensure their success through the program and beyond.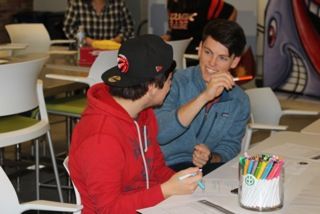 Who is eligible?
Young professionals 22-30 years of age
Amici and/or camp alumni with leadership experience.
Are you looking for a meaningful volunteer role that allows you to…
Give back to Amici and support Amici in its vision that "all children have the right to discover their full potential"? 
Build mentoring and coaching skills, and support the personal growth and development of Amici campers with leadership potential?
Help deepen Amici's impact and grow the Amici community?

Contact us to learn more!