Support Amici campers for years to come with a Leadership pledge!   
---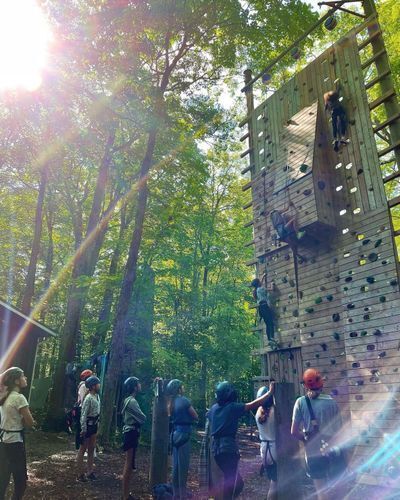 No one becomes a leader without being supported by other leaders. Campers have young leaders they can look up to each summer: counsellors, program staff and directors. For Amici campers, there is also a league of quiet leaders who contribute to their growth and leadership development: donors.

Sending children to camp year-after-year is a hallmark of Amici's program, making camp a stable touchstone in a young person's life. It's what makes the model so impactful on the lives of Amici campers and couldn't be done without the support of thousands of donors.

You can join Amici's Leadership League by pledging to send kids to camp each year for 5 years – the average length of stay of an Amici camper.  
Ambassadors' Council: $50,000+ pledge donated over 5 years 
Explorer Club: $25,000+ pledge donated over 5 years 
Adventurer Club: $12,500+ pledge donated over 5 years 
Camper Club: $5,000+ pledge donated over 5 years 
If you are interested in joining Amici's Leadership League, or learning more, please be in touch with Molly (molly@amicicharity.org or 416-588-8026 ext. 202).