Amici's Monthly Donors provide the magic of camp all year long!  
---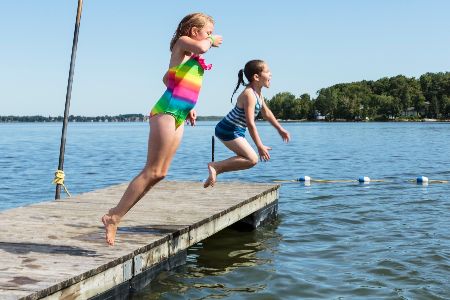 Our donors ensure that camp is a consistent and positive presence in a child's life, at a time when they need it the most. The Endless Summer Monthly Giving Program is a monthly giving initiative that helps the magic of summer last all year long.

Making a monthly gift to Amici means that your donation goes even further! A monthly gift commitment helps us save on administration costs, and means that more of your donation is used to send a child to camp.
Sign up to give the gift of camp monthly today! 
Monthly Donor Testimonials
"Becoming a monthly donor was one of the easiest decisions I made during the pandemic. In the middle of isolation, I thought back to some of my fondest memories: I am fortunate to say that many of them were at camp. The best part of camp, without a doubt, are the people you meet - the comradery, the laughter, the memories. The acquaintances that turn into forever friends.
I became a monthly donor as a way to ensure my money is contributing to campers, who otherwise wouldn't be able to, have the opportunity to experience the things I am so grateful for. Plus, with the money automatically going to Amici, looking at my credit card statement offers a wonderful reminder of my time at camp - and a great mood-booster to start my month off!" -Alicia, Monthly Donor 
"There are experiences you'll have at summer camp that will stick to your bones. Amici says that Camp "is in you for life" and it's true. People will hold onto different pieces: I appreciate deeply how it has made me at ease being dirty and sleeping in a tent, so I can find enjoyment in venturing out into the woods, backwaters and mountains. 
Through Amici, I am thankful for the opportunity to contribute as a monthly donor and be part of sharing the summer camp experience with the next generation. Summer camp may only be for two months a year, but I know how hard the Amici team works year-round to send amazing kids to camp every summer. I like to think that through the monthly giving program they are reminded on the 1st of every month of how many people are cheering them on for everything that Amici is achieving." -Nick, Monthly Donor