Tyron's Heartfelt Letter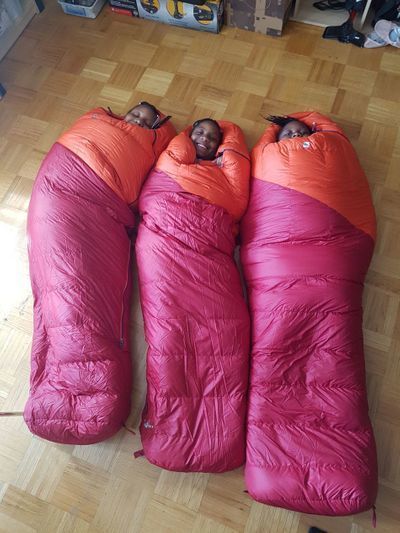 It has been nearly a year and a half since my eldest daughter, Tyanna, attended camp for the first time. She was only there for two weeks, but the memories she made and the opportunities she was afforded have left an indelible stamp on her heart. Memories and opportunities made possible by your generosity. 
Just the other day, Tyanna pulled out her camp songbook and led her younger sisters in a sing song. She knew every word to every song. She recounted stories of her camping adventures: the campfires, activities and friendships, as if she was at camp just yesterday! 
When Tyanna returned home from camp, I noticed immediately that she had blossomed. Her maturity, confidence and ability to express herself had skyrocketed. I was a little anxious for her to leave home for the first time, but once I saw how camp had impacted her, I thought...okay, now we are a camp family! 
This past summer, my twin daughters, Anatasia and Alaysia, were all set to join their big sister at camp. They were so looking forward to sharing those same experiences that Tyanna had been detailing for a year. They could not wait to swim, sing songs around the campfire, make new friends and meet their counsellors. 
The girls were so disappointed when they learned camps were closed this summer. Throughout the summer, they kept asking me, "when will camp start up again?" They are anxiously awaiting their turn. 
I hope you will consider a gift in support of Amici Camping Charity so that children like my daughters can return to camp next summer. 
The past eight months have been really rough on our family. I was laid off from my job at the beginning of the pandemic and the girls have been in virtual school since March. With only one device at home, coordinating schedules and virtual classes has been a challenge. 
And yet, it is the lessons Tyanna learned at camp that have given us perspective. We know that everyone is faced with these challenges; all across Canada and the world people are struggling to make ends meet. Through it all, we must help each other out and lift each other up. That is what you have done and will continue to do with your support of Amici Camping Charity. 
Camp gives my girls the opportunity to be themselves. It gives them a sense of freedom; to explore and make friends. It is so important for my daughters to get back to camp next summer to not only continue their adventure, but to strengthen their maturity and growth. As young girls, I want them to be active role models and leaders in their society. 
Thank you deeply from my heart, for supporting Amici and giving hundreds of children the opportunity to go to camp. I am so happy to tell you that you have been a major contributor to my daughters' lives. When they become successful members of society, you have shared a role in getting them there. 
I know for certain, no matter how old my daughters get or where their journeys take them, camp will always be a part of them. Because of you, those songbook lyrics will never be forgotten. 
Sincerely, 
Tyron