Sign up today for the "Smoothie Invitational"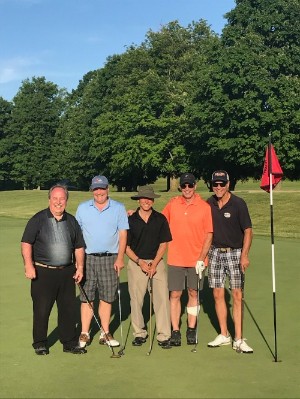 In honour of Kilcoo legend, Bob Slingerland "Smoothie", who passed away on April 6th, 2019, the 70s Guys Golf Tournament has been renamed the "Smoothie Invitational". 
This year's tournament will take place on June 20th at the Westview Golf Course in Aurora. Tee-off times will begin at 1:30 pm and casual dinner and beers will follow, with prizes and a trophy presentation. The price is $65 each for a round and a cart, and the organizers are asking for a $50 donation to Amici in memory of Bob.
Those who do not wish to golf are also invited to join afterwards for dinner.
If you attended Kilcoo as Staff any time from 1961-1981 (the Smoothie years) and would like to play, please get in touch with Randy Kline (randy.kline@cogeco.ca) to secure your spot today.
Rip Ram.