Register today for Amici's Virtual Canoe Heads for Kids 2021!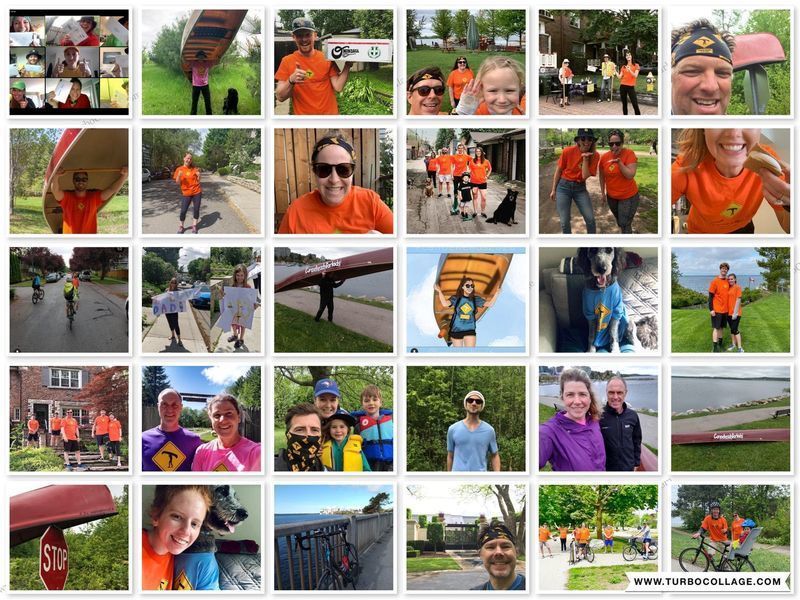 We are delighted to invite you to join us for the campiest, happiest day of the year: Amici's Virtual Canoe Heads for Kids! This year's event will once again be a virtual extravaganza, all with the goal of getting our kids back to their summer homes in 2021. 
On Saturday, June 5 we challenged our Canoe Heads to sub 15 km of paddling and portaging for: 
1. 15 km of running, walking, kayaking, hiking...you name it! 
OR
2. 15 camp-related activities! We challenge you to reignite the joy of camp and complete our camp-tastic checklist or make your own! 
And the best part is you can participate anywhere and anyhow. It's a Canoe Heads DIY! No matter what your #CanoeHeads2021 looks like, you will be supporting campers as they make their much-needed return to camp this year. 
Now, more than ever, Amici families need camp. The pandemic has taken an enormous toll on our youth. 2020 was spent cooped up inside, staring at screens and participating in virtual programming. This will have long-term social, emotional and physical impact on all children. One Amici parent recognizes that summer 2020 "drastically affected the outcome of my child's life and where it will head." The absence of camp is felt even more greatly by children whose families are unable to afford programming for them.
Our kids are in crisis. More than ever, the impact of a summer camp experience is becoming so critical to getting children back on track after months of upheaval to their regular activities.
We are so grateful to our Canoe Heads who are making a meaningful and lasting difference in the lives of our campers. Register today to make an impact in the lives of children and join us for the campiest day of the year!