Join Amici's YPC on October 23 at Campchella!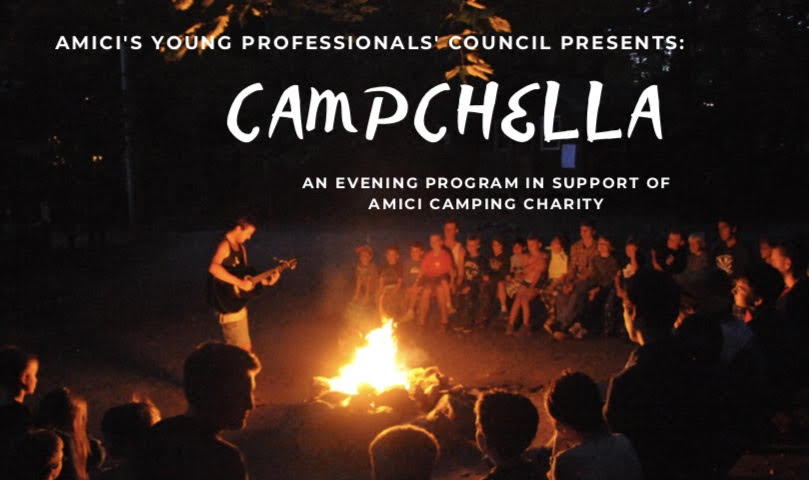 Have you heard? Amici's YPC is bringing back the music! 
If you attended or heard about Camp Jams last October, you are bound to be amazed with the elevated Campchella experience this October. 
We would love for you to join Amici's Young Professionals' Council (YPC) for our next Evening Program: Campchella. Come jam with us and other Toronto young professionals on October 23 in the trendy, vintage tavern, Jasper Dandy, right next to the Opera House, to raise funds to send children from low-income families to summer camp year-over-year.
Campchella will host some of Toronto's most incredible talent for a night of live music, friends, drinks, fundraising and more. Tickets are $20 and need to be bought in advance. Don't miss the event of the season, and buy your tickets today!
Can't wait to see you there!
---
Campchella Set List: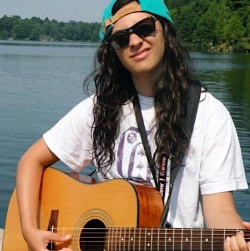 Lexa Graham, Master of Ceremonies
Hailing from from Camp Oconto, Lexa is a Toronto comedian and writer with a Master's degree in Chemical Engineering. She has written for Reductress, CBC Comedy, is the creator of the science comedy website DNAtured Journal...and has been published in the Canadian Journal of Engineering. Woah. You can catch her weekly hosting and producing Hard Day Comedy, a women-forward stand up show in Toronto. Lexa is thankful for the countless chemical burns she received throughout her chemistry career, as it allowed her to develop the thick skin required for stand up comedy. Get ready for some camp stories that will make you laugh, feel nostalgic, and open your hearts and your wallets.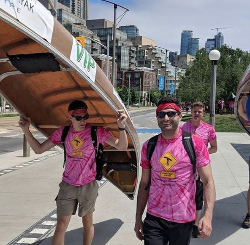 Matt Helfand 
Matt is a Kandalore, Onondaga, and Amici YPC Alum! Lawyer by day, guitar hero by night, Matt's got all your favorite camp songs ready to go. He's been a massive supporter of the YPC and Amici, as a past participant in Canoe Heads for the Kids - and we're thrilled to have Matt back to Campchella this year, so get ready to sing along and have fun!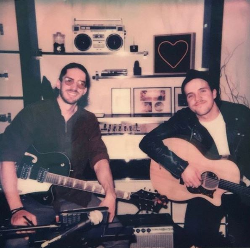 John Famos 
Guaranteed good time John Famos is back! Comprised of Kilcoo Alum Robbie Davidson and his partner in crime Travis McKenna, John Famos is a long time Amici supporter. Known for their eclectic energy on stage and unique sound best described as indie rock, with elements of pop, party, and surf rock, they're sure to get the Campchella crowd going!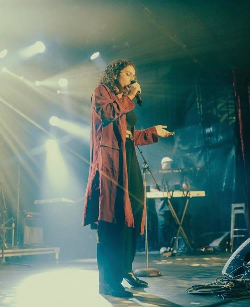 Erez Zobary 
Erez came into her voice in her late teens. Despite debilitating vocal nodules killing her upper register, her lifelong dedication to music helped Erez overcome the trials of restriction and limitation, and perfect the gruff tones and sultry alto she rocks today. Like the sexy voice you get when you have a cold you wish would never go away, Erez has a unique personal sound that's become unmistakable in a crowd. Raised on Stevie Wonder and Amy Winehouse, Erez blends the sounds and styles of her youth with more contemporary and electronic influences.
For the last five years, all while pursuing a Bachelor of Education, Erez has played a series of concerts to growing audiences around the country, from more intimate venues like The Supermarket and Horseshoe Tavern in Toronto, to packed theatres at TEDxQueensU in Kingston, and the National Music Centre in Calgary, as a participant in the RBC Master in Residence Program with Steven Page.
You won't want to miss Erez - she's stunningly talented and about to make it big.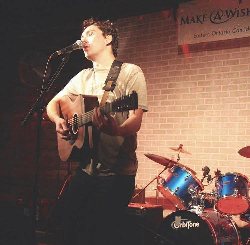 Jamie O'Halloran 
Jamie is a proud Onondaga Camp alum! Jamie's smooth voice and guitar playing will have you swaying, swooning, and thinking back to nights around a campfire. Another long-time YPC/Amici supporter -we're thrilled to have him back and performing at Campchella!
When asked about the importance of camp, Jamie had this to say: "The reason camp matters to me is because it instills confidence, independence, selflessness, and a love of the outdoors."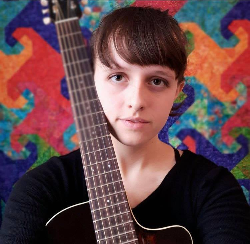 Dana Debolt 
We are extremely excited to have Camp Pine Crest Alum, Dana Debolt, join us as part of the Campchella lineup! She's quirky, fun, and has a unique sound described as a mix of Canadian pop/punk rock/pop rock - you can expect a lively blend of covers and originals. Camp had a big impact on Dana, saying: "Camp helped shape who I am as a person. It's where I made some of my best memories, and lifelong friendships!"
Get your ticket for Campchella today before they're all gone!