Amici Launches New Compass Leadership Program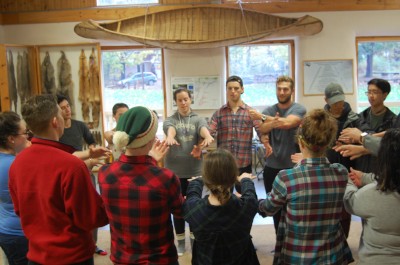 No one becomes a leader without being supported by other leaders. Campers have young leaders they look up to each summer: counselors, program staff and directors.
But what happens when Amici campers are back in the city? And what resources are available to campers aging out of our program?
That is why we are very excited to announce the launch of Amici's new Compass Leadership Program (Compass)!
As a result of Amici's strategic plan, developed in partnership with Oliver Wyman, Compass was launched as a pilot program in October 2017 and was made possible through a visionary grant from RBC Foundation. The goal of Compass is to bridge the leadership development gap between summers, and build on skills learned at camp and turn them into life skills for the future.
Learn more about this exciting new program and what we're accomplishing in partnership with the RBC Foundation!