Amici, Friends of Wenonah and the Peter & Catherine Clark Family Foundation partner to send New Canadians to camp
In partnership with Friends of Wenonah (FOW), Amici team members delivered 'camper starter packs' off to New Canadian campers!
Amici was honoured to partner with the Peter & Catherine Clark Family Foundation in 2019 to empower young people at camp. Through this grant,  22 New Canadian children were given the opportunity to develop lifelong leadership skills and discover their full potential at Camp Wenonah this summer.
Friends of Wenonah (FOW), Camp Wenonah's alumni group, graciously raised funds to purchase supplies that would ensure New Canadian Amici campers would have an awesome first summer at camp . Amici staff delivered camper starters packs, which included duffel bags, sleeping bags, flashlights, bug spray and toiletries.
"We were delighted to deliver the packs to some very enthusiastic New Canadian campers," said Shari Rabinowitz, Amici's Development and Operations Coordinator. "The visits provided an opportunity to check in with Amici families and share in the excitement building up to camp - the packing, the bus rides and the hugs goodbye."
A young female camper was keen to open up her duffel bag and get cozy in her very own sleeping bag. Through a joint effort between mom, daughter and Amici's Program Manager, Jodie, various methods of folding the sleeping bag back up were tested and the results led to smiles all around.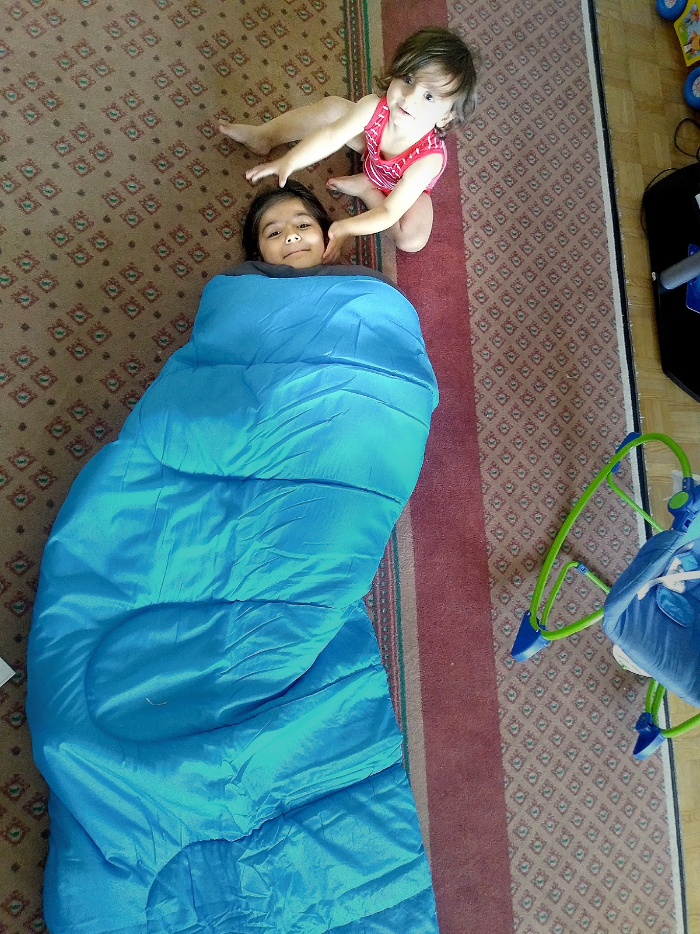 Amici has partnered with the Peter & Catherine Clark Family Foundation for three summers and recognizes the significant impact on developing bright leaders through camp made possible from the generosity of Clark Family and the Friends of Wenonah(FOW) community.