A record-breaking Canoe Heads for Kids!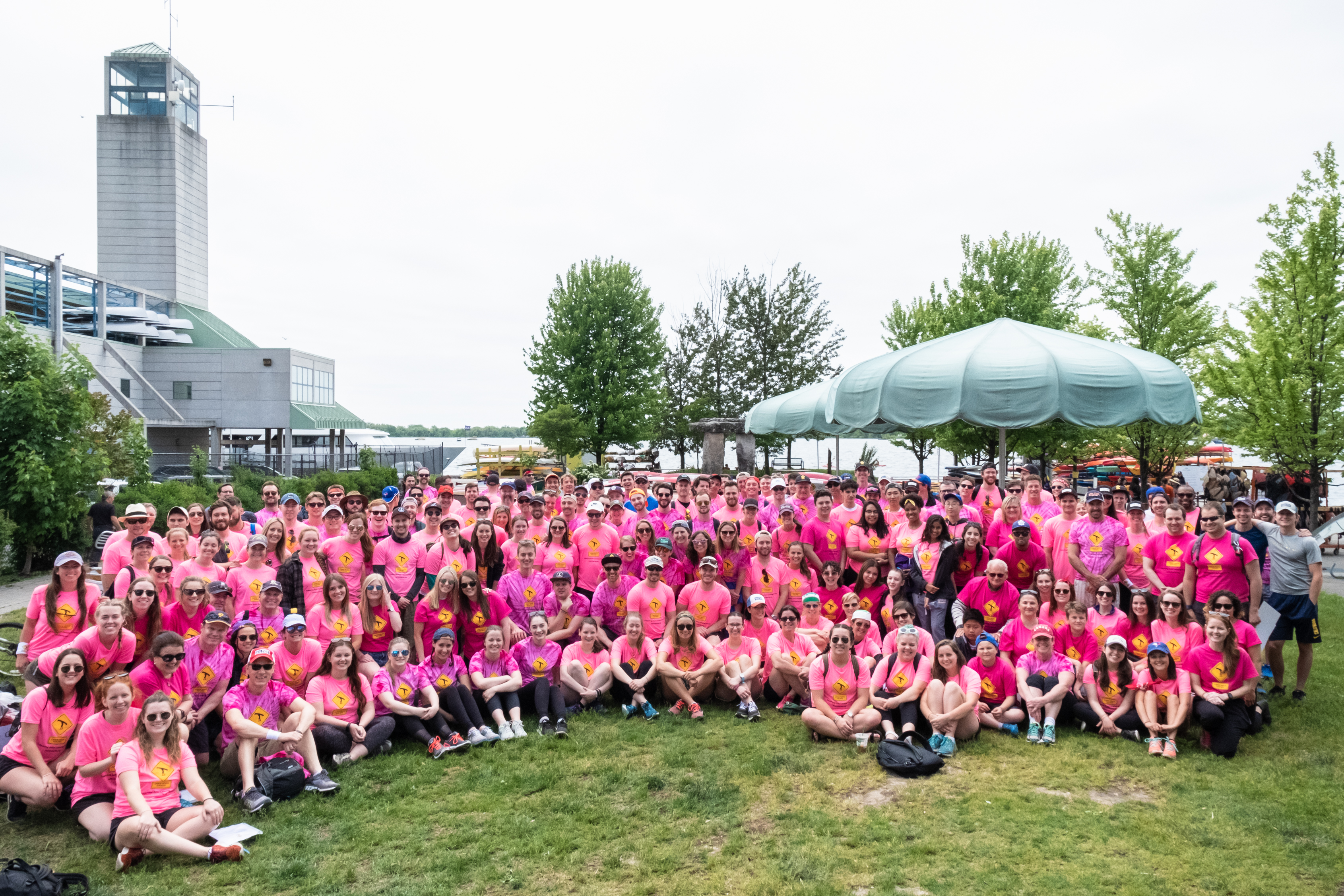 On Saturday, June 2, over 150 former campers gathered on the Toronto waterfront to do something remarkable: participate in a 15 km urban canoe trip and raise over $220,000 to send children in financial need to summer camp.
Passersby were in awe while a sea of pink took over the downtown core as 23 teams of participants portaged and paddled more than 70 canoes. Amici's Canoe Heads for Kids has now raised more than $1,000,000 in support of campers since the inaugural event in 2006.
On behalf of the entire Amici community, thank you to the participants, volunteers, donors and sponsors who made Canoe Heads 2018 one for the record books!
There is still time to donate and help make a summer camp experience possible for a child in need. Visit www.canoeheadsforkids.com to donate today. 
We cannot wait to see you all at Canoe Heads for Kids 2019!