Jerome's Letter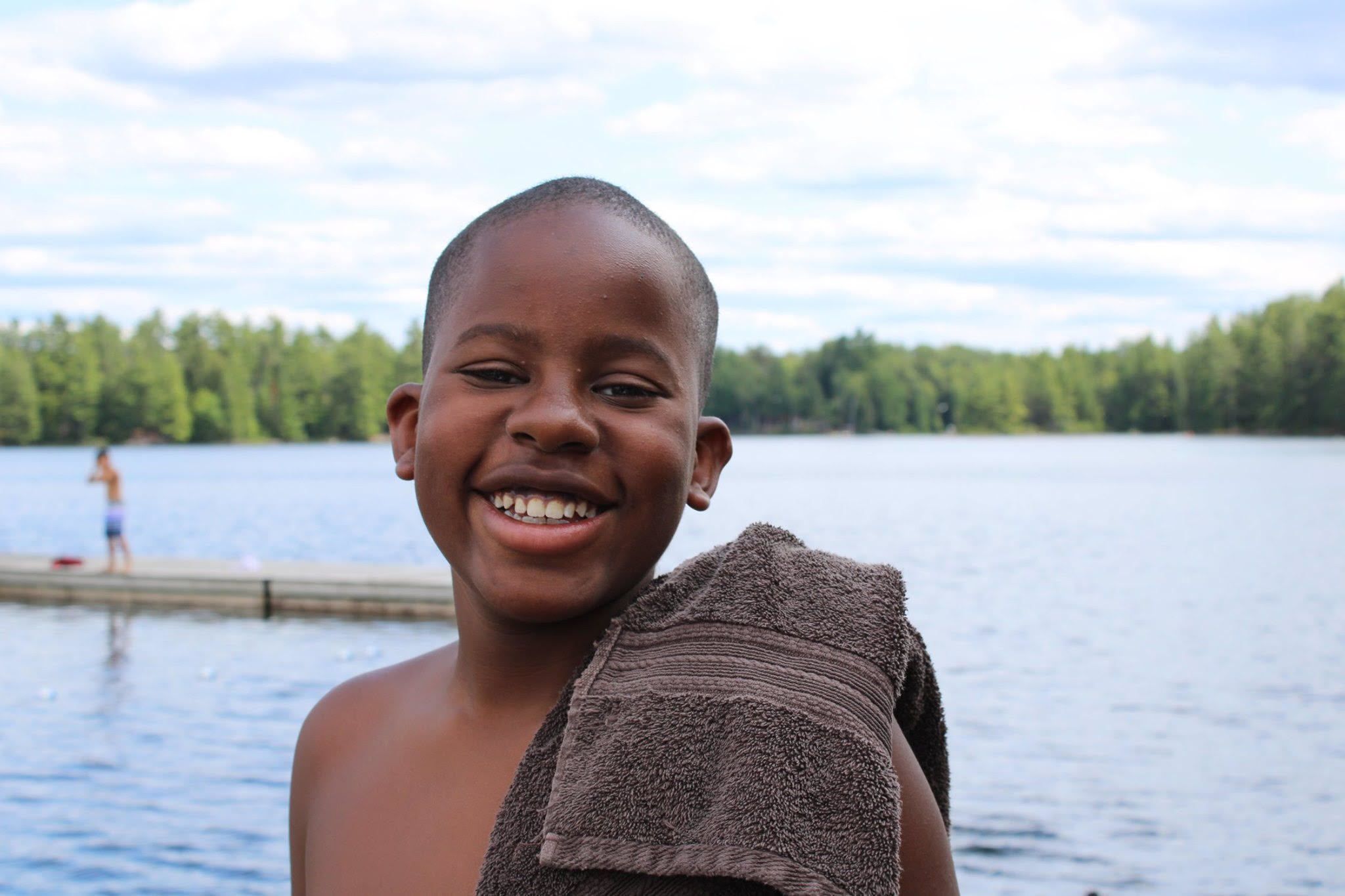 I am writing this letter to say how grateful I am for you. Because of you, I got to go back to camp and I got to experience what it's like to be a kid again.
I just completed my fifth summer at Kandalore. Camp has become my second home. Having that much happiness has changed me summer-after-summer, but this summer was especially meaningful to me. I really found myself.
When I first got to camp, I looked around and felt the energy from everyone. Every camper was so excited to be there after two years and to escape from the city and COVID-19. I made so many friends and had lots of fun during activities.
A particular highlight was when I was on trip with my cabin. I bonded with all of them more and more each day. It was just us for kilometres on end in the wilderness for 12 days. We had talks about our hopes, ambitions and feelings…it made us like brothers.
Not being able to go to camp in 2020 was really sad. On top of that, I spent all of Grade 8 doing virtual school and I spent 24/7 indoors. It really wore on me. Staying organized was very challenging, and I had less motivation to do things.
But, thanks to you and your support of Amici Camping Charity, my summer 2021 spent at Kandalore was absolutely amazing.
Camp is so important for me and other kids because it is a break from everything. It is a time to let go of stress and have fun. Not a lot of people my age get enough fun and happiness. I am grateful to you for giving me this opportunity, especially this year. Spending time in an environment like camp naturally helped me to develop a more positive outlook.
I hope you will make a donation in support of Amici so that more children like me can get back to camp next summer. Your support will ensure they too get to experience the fun, happiness and positivity of a camp environment.
Now that I am back in Toronto, I am realizing how lucky I was to have my cabinmates, camp staff, a lake, clean air, countless activities and endless memories. Camp really helped me this year and I know that was made possible because of you. I guess what I am trying to say is thank you very much for giving me one month of friends, food and fun I will never forget. Thank you!
Sincerely,
Jerome, 13 
---
"I think camp has really enriched the lives of my siblings and I. It has given us the opportunity to pick up many skills and experiences that I don't think we could have gotten without camp. I think camp has helped us to become the adventurous and outgoing people we are.

When my younger brother was old enough to go to camp, I was thrilled that he would be coming to Kandalore. I had a great summer at camp with him, and I was able to show him all my favourite parts about camp. There is a real element of family and tradition involved with camp. Camp helped us bond and grow together."
– Kisenge, Jerome's brother
Kisenge was also able to attend Camp Kandalore for many summers thanks to the generous support of donors like you. Now, he is studying software engineering at the University of New Brunswick, with the goal to become a software engineer or developer.