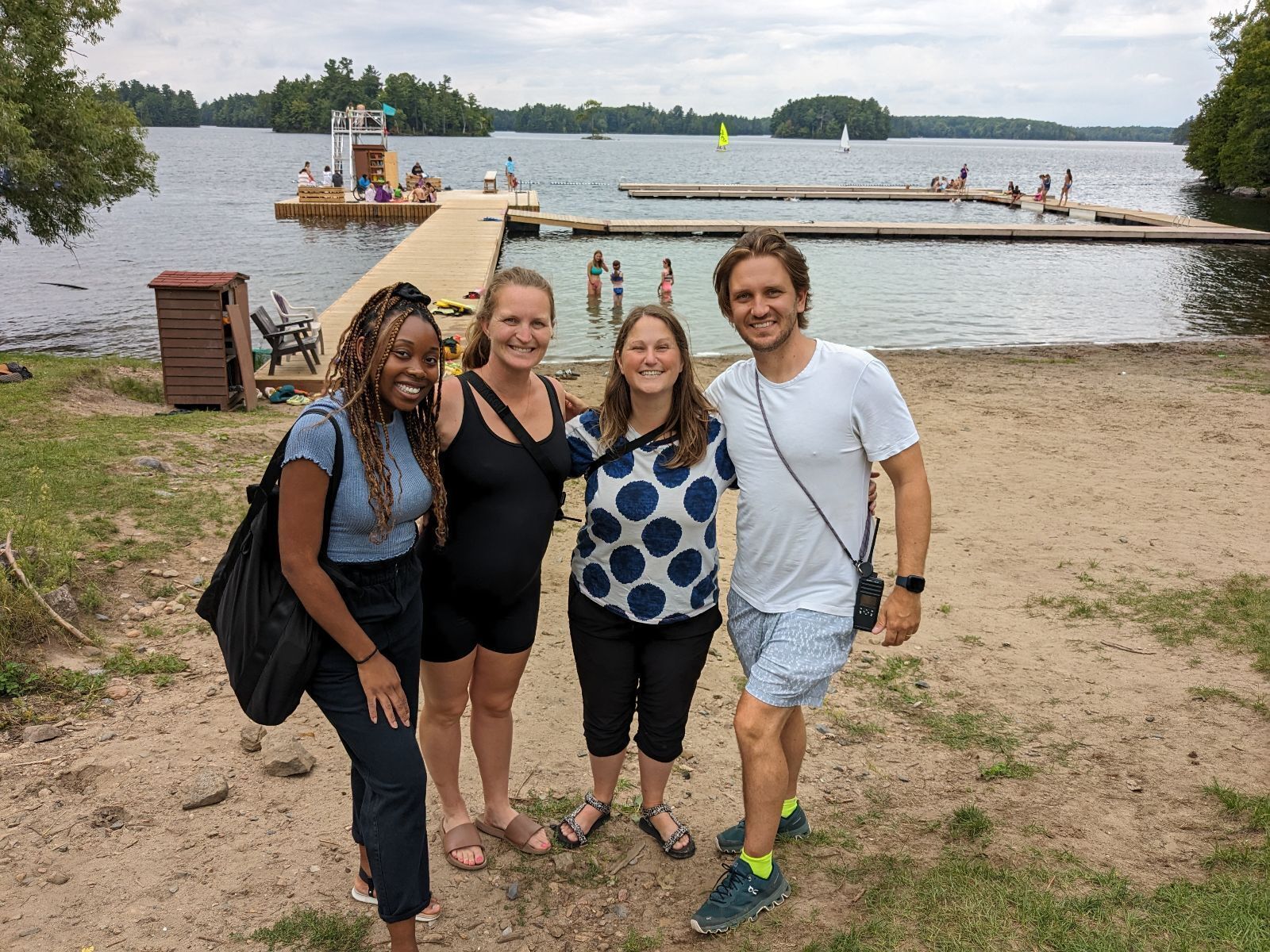 This summer the Amici staff team had the opportunity to visit nine of our partner camps across Ontario. The camps varied widely, each with their own unique spirit, but what remained consistent throughout was the warm welcome we were given after three long summers without being able to visit.
Around here, camp visits are one of our favourite parts of the summer! They give us the opportunity to spend time at our partner camps and get to know more about them, as well as to connect with the amazing directors and staff. We get to see camp in action and we are able to experience camp life in a way that no website can offer. New Amici campers look to us to guide their decision on which camp to attend and having these first hand experiences visiting a camp is helpful and reassuring for Amici families. Unfortunately, we aren't able to visit all of our partner camps in one summer (though we really wish we could!), but we are grateful to the ones we were able to visit for making our experiences so memorable! Each generous camp director was excited to have Amici visit, and we were beyond excited to be with them at camp!
From the life-size game of chess at Camp Davern, to the hedged-in fire pit at Camp Cherith, to the cozy guitar-filled walls of the meal hall at Camp McGovern and the friendly horses at Camp Oconto, there was something for each of us. At Red Wolf Overnight Camp, we canoed through the beautiful waters of the Haliburton forest backcountry. At Camp Towhee we got a look at the recently modified climbing wall and high ropes course. At Canadian Adventure Camp we watched campers enjoy themselves in the amazing Big Top, the camps Gymnastics, Aerials, and Trampoline Centre. At Camp Wabikon we admired all of the flags in the lovely dining hall—each representing a camper or staff member who has attended from around the world. And at Glen Bernard Camp we had the opportunity to connect with old friends and make new ones. Not only did the camps create welcoming environments for our staff, but fun ones as well!
Thank you to nine of our 48 fantastic partner camps for hosting us this summer! Your hospitality was the highlight of the season for us. We look forward to our 2024 visits, and can't wait to see which of our other 39 partner camps we'll visit next!