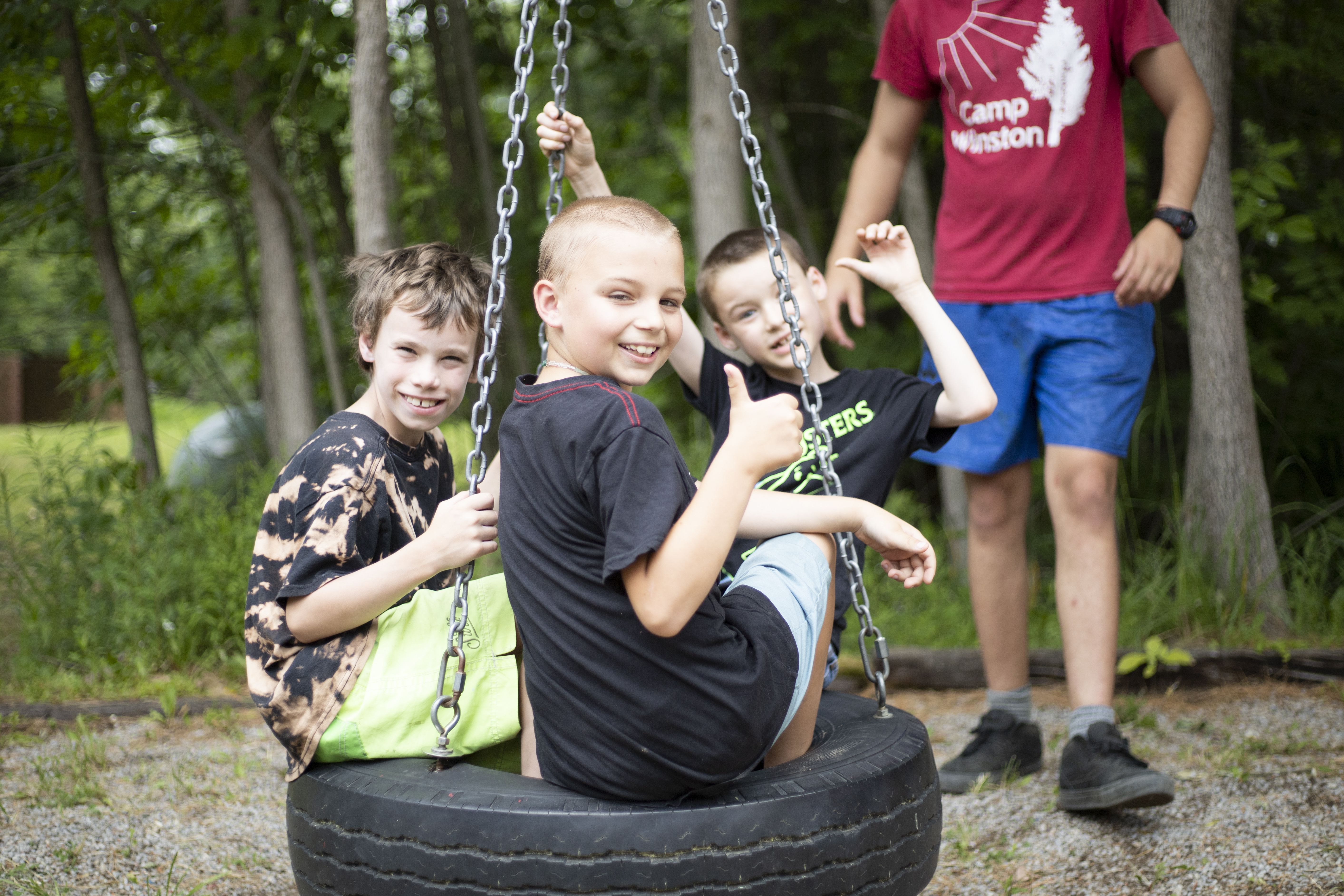 Dear friend,
Thanks to your support, my eight-year-old grandson Ryley spent two whole weeks this past summer smiling from ear-to-ear.
Through Amici Camping Charity, Ryley attended Camp Winston on his own for the first time. Ryley has ADHD and is a very high-energy, sociable kid, but it is hard for him to spend time with other children his age during the summer months. Before he left for camp, Ryley did not have many close friends.
At camp, he was able to just be a kid. He swam, he canoed, and he even made new friends. One of his favourite things was Camp Winston's Nature Program, where he learned how to care for the animals that live at Winston!
There really is no place quite like it. At camp, things are not a competition. It's never about who can spell or read better, which can be really frustrating for a child with learning challenges.
I hope you will consider donating to Amici Camping Charity today so that more children like Ryley can just be kids again.
Ryley returned from camp much more independent and able to take better care of himself. Even something as simple as showering independently may seem small to some, but as a single guardian, it has made a world of difference to us.
I became Ryley's guardian through a kinship agreement when he was six months old. I later adopted his younger brother Ryerson, who is now five. When my wife passed away shortly after, I became the sole caregiver of both boys.
Camp changed Ryley's life but it also had a tremendous impact on the rest of our family. Ryley's younger brother Ryerson also has high needs, and a chance to spend two weeks of much-needed one-on-one time with Ryerson never would have been possible without support from Amici. Knowing Ryley was cared for and safe at camp allowed me to focus on his younger brother.
My hope is that Ryley will continue to be able to attend Camp Winston and that one day his younger brother Ryerson will be able to join him there too. It is thanks to the generosity of donors like you that all children, no matter their financial position or social barriers, have the opportunity to enjoy life-changing camp experiences.
It is hard to put into words my gratitude. Truly, thank you for giving Ryley the chance to just be a kid again.
Sincerely,
Alan
Amici Grandfather