Amici Camper 2021 Support Fund
Summer 2021 will be another unique summer at Amici. While we are thrilled that many of our campers are able to return to their beloved summer homes this year, there are many Amici campers who are unable to. Some of Amici's 44 partner camps have made the difficult decision not to open this summer. We understand their decision and support them in doing what is best for the communities they serve. 
As such, we will once again be supporting Amici campers who are unable to attend their summer camps this year with the Amici 2021 Camper Support Fund. 
This fund has been developed by Amici, in lieu of traditional overnight camp programming for summer 2021. We can not replace the experience Amici campers would have had at camp this summer, but we can help to bring some of that camp magic into their summer in the spirit of camp.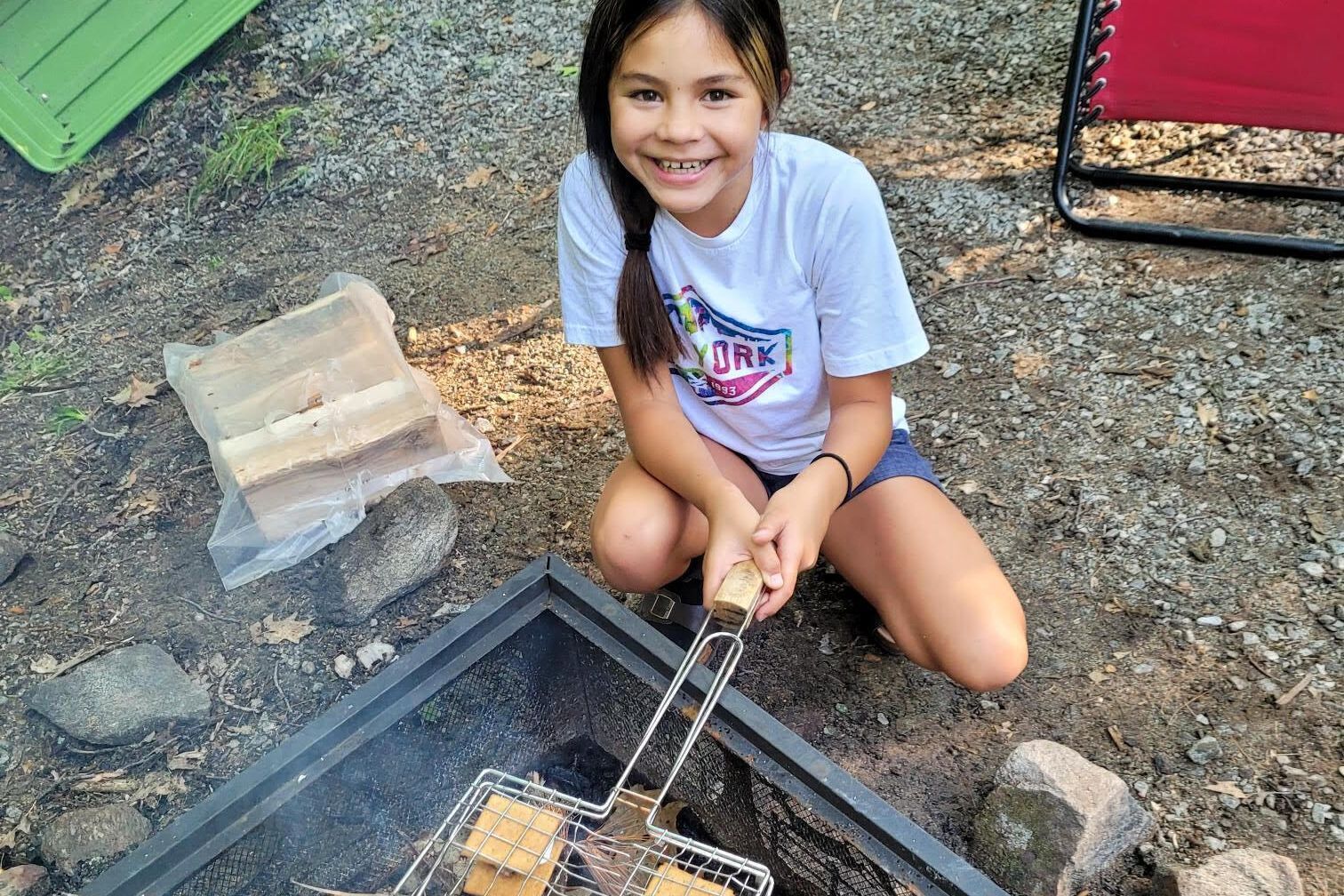 The Amici 2021 Camper Support Fund is focused on experiences and programming, to ensure our campers are spending quality time outdoors, honing their skills and finding creative outlets over the summer months. We are pleased to offer financial assistance to cover the cost of ONE of the following:
1. A Family Retreat at an Amici Partner Camp
Some Amici partner camps have cancelled traditional overnight programming, and instead, are offering families the opportunity to come to camp and enjoy the experience together. Each camp will be running their family program in a fun and unique way. 
2. Cabin Rental at an Amici Partner Camp
Some Amici partner camps have cancelled traditional overnight programming, and instead, are offering cabin rentals on camp property for families to enjoy together. Cabin rentals differ from a Family Retreat as there will be no programming included with the rental. Not all cabin rentals include meals and families may be in charge of bringing their own camping equipment to cook (camping stove, all food, all utensils etc). Access to camp amenities, such as boats and activities, may be available at an additional fee. The following camps are offering Cabin Rentals this summer:

Frontier Trails
Camp Kitchikewana 
Camp Pine Crest
Camp Queen Elizabeth 
RKY Camp

If you are a current Amici family and are interested in family Cabin Rentals, please research your desired cabin rental by checking out each camp's website linked above.
3. Alternative Programming
Amici is happy to support campers in enhancing their camp skills this summer at alternative organizations in your area. Programming must be offered by an accredited and/or professional organization. Amici has compiled a list of suggested programming, however if you are an Amici family and you and your child have another program in mind, not mentioned on this list, do not hesitate to apply for funding. We will be considering each application received and encourage you to pursue the program that best fits your child's interests. 
Day Camp

CampTO or local city run day camps
specialty camps
Arts and crafts
Circus, Improv
Dance
Nature/outdoors
Sports: badminton, basketball, gymnastics, etc.
---

Leadership Programs

Babysitting Course
Leadership camps
---

Camp Skill Lessons

Archery
Canoeing
Climbing
Guitar
Kayaking
Mountain biking
Riding
Sailing
Tennis
Waterski/Wakeboarding
---

Swimming - lessons, certifications 

All levels - beginner to Bronze Cross, NLS, instructor etc.
Life-Saving Certifications
The Application Process
If you are a current Amici family, please research your child's desired program carefully prior to applying for funding. Programs may be filling up, and it is important to check if the program or retreat you are requesting funding for has availability for your child/family. 
Amici staff will review each application carefully and we will contact your family with a decision as quickly as possible. If your family's retreat, cabin rental or alternative programming has been approved for funding, you may proceed with booking this experience. Once you have booked, please forward Amici your receipt and Amici will issue you a check for the previously agreed upon amount. 
We anticipate more and more programming to come available as Ontario enters the second phase of reopening. We are encouraging our families to apply as soon as possible to avoid disappointment later in the summer. 
If you have any questions about the Amici 2021 Camper Support Fund do not hesitate to be in touch with Judy (judy@amicicharity.org). We know we can not fully take away your child's disappointment in missing out on their overnight camp experience this summer, however we hope that each child has a new program to look forward to for the summer ahead.