Camper Survey Highlights 2020
The world around us is changing. In just a few generations, the number of children who regularly play in the outdoors without supervision has drastically dropped. One quarter of young Canadians in grade 4 own their own cell phones and only about 7% of Canadian children get at least one hour of daily physical activity (Public Health Ontario).  Not to mention the upheaval that our youth have experienced throughout the global pandemic and the related school and camp closures. Anxiety, sadness and social withdrawal is on the rise, and our kids are craving social connection, time spent outdoors, and the opportunity to just be themselves.
In challenging times like this, it is more important than ever for kids from all economic backgrounds to have the opportunity to experience summer camp. For decades, camp has been teaching optimism and resilience, giving kids a foundation for developing coping skills and good mental health into their future. Campers are exposed to physical activity in nature and increase their independence through unplugged, relationship-building activities. These are just a few reasons why we see camp as a significant vehicle for building leaders, now, more than ever before. But don't just take our word for it; hear it from the young leaders in our program! 

Out of Amici campers surveyed in 2020,
100% of Amici campers feel camp helps them try new activities
99% of Amici campers feel more connected to the natural environment because of camp
98% said their desire to spend time outdoors increased.
97% feel happy at camp.
97% feel safe to express themselves at camp.
95% feel respected for who they are at camp. 
95% feel that camp is a place where they belong.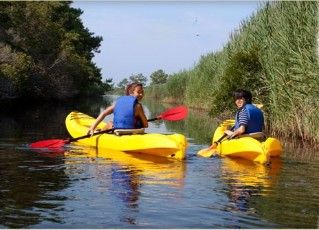 When camp becomes a stable touchstone in a young person's life, it ensures they have reliable access to role models, lifelong friends and activities that sharpen their leadership potential. Since 1966, Amici has provided thousands of summer camp experiences to young people facing financial and social barriers. 
The impact of camp is life-changing and lifelong. The special community of camp creates an authentic feeling of belonging, fosters meaningful friendships and cultivates an atmosphere where children are empowered to try new things. We often refer to this as the "magic of camp" and the key to unlocking a child's full potential.
At camp, children can break away from the pressures of social media, leave the screens behind and create real world connections. They develop greater social skills, learn teamwork and the foundational skills to become mindful leaders. In challenging times like these, it's more important than ever that camp naturally teaches optimism and resilience: a foundation for developing long-term coping skills and good mental health into adulthood.
Camp inspires an appreciation for the Canadian wilderness at a time where young people's exposure to the natural world is in crisis. This is a timely predicament due to the environmental changes on our planet. Without exposure to the great outdoors, kids miss the chance to re-connect (or connect) with nature and themselves. Ensuring kids remain connected to nature helps them appreciate its value and increases their affinity to preserve our natural world in the future.
The Amici Family Support Fund
In Summer 2020, the pandemic forced Amici campers to remain at home instead of enjoying life-changing camp programming. Amici families continue to be part of the group hardest hit by the pandemic, so we worked quickly to ensure they could make ends meet and still provide the magic of camp to their children. The Amici Family 2020 Support Fund was enabled to ensure our campers remained healthy, happy and ready to return to camp in 2021. The program consisted of two phases, the first phase was focused on ensuring our families were able to meet their basic needs despite the increased financial pressure associated with the pandemic. A portion of the support fund was allocated towards gift cards for our Amici families to help cover the costs of their basic needs. As the summer progressed, we started the second phase of our support fund. We covered the cost of alternative camp programming, such as day camp, equipment, supplies or apparel that would help bring the magic of camp home!
Though we are over the moon that many Amici campers are returning to their summer homes this year, some of Amici's 44 partner camps have made the difficult decision not to open this summer. As such, in Summer 2021, we continued supporting Amici campers who were unable to attend their beloved summer homes this year with the Amici 2021 Camper Support Fund. This acted in the same way as the second phase of our original support fund, by providing funding for alternative programming. Some of our camps pivoted to doing family camp and cabin rentals and we will be supporting Amici campers and their families to attend these programs as well. Despite their summer homes remaining closed in 2021, these campers were still able to have unique and meaningful camping experiences, thanks to the generosity of our donors. 
---
Camper Letters
"I never imagined that this experience would transform my life, as well as give me a deeper sense of accomplishment. I am forever grateful." - Amici Camper

When you think about summer camp, it's hard not to picture the hundreds of young people who come home with smiles on their faces. They return with more than they packed: confidence, independence and a greater understanding of the people around them. There is something special about the lessons learned and the friendships gained at camp. This is why Amici provides campers in financial need the chance to return to their camp every year. 
Below are just a few letters and stories from Amici campers and parents, demonstrating the impact of Amici's generous supporters. 
2017 Camp Kandalore Camper

2017 Camp Kawartha Camper

2016 Camp Can Aqua Camper

2016 Camp Kawartha Camper

2016 Camp Kandalore Camper

2016 Camp Tanamakoon Camper

2016 Camp Northway Camper

Camp Tanamakoon Camper
---
Parent Letters
2017 Camp Kawartha Parent

2017 Cedar Ridge Parent

2017 Camp Queen Elizabeth Parent

2015 - 2017 Amici Parent

2016 Amici Parent
---
Compass Leadership Program Stories
---