Camper Survey Highlights 2019
The world around us is changing. In just a few generations, the number of children who regularly play in the outdoors without supervision has drastically dropped. One quarter of young Canadians in grade 4 own their own cell phones and only about 7% of Canadian children get at least one hour of daily physical activity (Public Health Ontario).  What's more, with the increased automation of the job market, 21st century human interaction skills like resiliency, grit and communication are holding more weight than ever before.
For decades, the tradition of summer camp has nurtured these skills, exposed children to physical activity in nature and increased their independence through unplugged, relationship-building activities. These are just a few reasons why we see camp as a significant vehicle for building leaders. But don't just take our word for it; hear it from the young leaders in our program!

Out of Amici campers surveyed in 2019,
96% feel happy at camp.
95% feel respected for who they are at camp. 
93% feel that camp is a place where they belong.
93% feel safe to express themselves at camp. 
88% said their desire to spend time outdoors increased. 
84% said their connection to nature increased.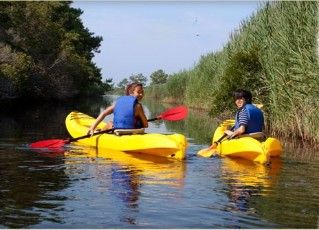 When camp becomes a stable touchstone in a young person's life, it ensures they have reliable access to role models, lifelong friends and activities that sharpen their leadership potential. Since 1966, Amici has provided thousands of summer camp experiences to young people facing financial and social barriers. 
The impact of camp is life-changing and lifelong. The special community of camp creates an authentic feeling of belonging, fosters meaningful friendships and cultivates an atmosphere where children are empowered to try new things. We often refer to this as the "magic of camp" and the key to unlocking a child's full potential.
At camp, children can break away from the pressures of social media, leave the screens behind and create real world connections. They develop greater social skills, learn teamwork and the foundational skills to become mindful leaders. In challenging times like these, it's more important than ever that camp naturally teaches optimism and resilience: a foundation for developing long-term coping skills and good mental health into adulthood.
Camp inspires an appreciation for the Canadian wilderness at a time where young people's exposure to the natural world is in crisis. This is a timely predicament due to the environmental changes on our planet. Without exposure to the great outdoors, kids miss the chance to re-connect (or connect) with nature and themselves. Ensuring kids remain connected to nature helps them appreciate its value and increases their affinity to preserve our natural world in the future.
---
Camper Letters
"I never imagined that this experience would transform my life, as well as give me a deeper sense of accomplishment. I am forever grateful." - Amici Camper

When you think about summer camp, it's hard not to picture the hundreds of young people who come home with smiles on their faces. They return with more than they packed: confidence, independence and a greater understanding of the people around them. There is something special about the lessons learned and the friendships gained at camp. This is why Amici provides campers in financial need the chance to return to their camp every year. 
Below are just a few letters and stories from Amici campers and parents, demonstrating the impact of Amici's generous supporters. 
2017 Camp Kandalore Camper

2017 Camp Kawartha Camper

2016 Camp Can Aqua Camper

2016 Camp Kawartha Camper

2016 Camp Kandalore Camper

2016 Camp Tanamakoon Camper

2016 Camp Northway Camper

Camp Tanamakoon Camper
---
Parent Letters
2017 Camp Kawartha Parent

2017 Cedar Ridge Parent

2017 Camp Queen Elizabeth Parent

2015 - 2017 Amici Parent

2016 Amici Parent
---
Compass Leadership Program Stories
---