Amici's Impact
The world around us is changing. In just a few generations, the number of children who regularly play in the outdoors without supervision has drastically dropped. More than half of young Canadians own their own cell phone by age 11 and only 21% of Canadian children get at least one and a half hours of daily physical activity (ParticipACTION, 2020).  Not to mention the upheaval that our youth have experienced throughout the global pandemic and the related school and camp closures. Anxiety, sadness and social withdrawal are on the rise, and our kids are craving social connection, time spent outdoors, and the opportunity to just be themselves.
In challenging times like this, it is more important than ever for kids from all economic backgrounds to have the opportunity to experience summer camp. For decades, camp has been teaching optimism and resilience, giving kids a foundation for developing coping skills and good mental health into their future. Campers are exposed to physical activity in nature and increase their independence through unplugged, relationship-building activities. These are just a few reasons why we see camp as a significant vehicle for building leaders, now, more than ever before.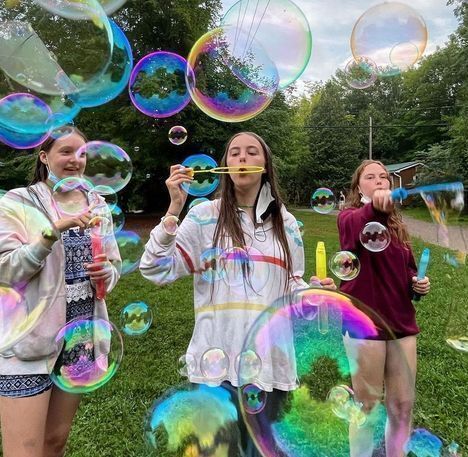 Why Amici?
Amici believes that camp builds leaders, but leadership development takes time. Which is why, thanks to our donors and 47 partner camps, we provide campers the chance to return to their summer camp every year; making the outdoor environment of camp a stable touchstone in their lives. Amici is the only charity of its kind providing this year-after-year support. Once a child is accepted into our program, we commit to sending that child to the same camp for at least a week each summer until they have outgrown the program or there is no longer a need for financial support.
​​Investments in Amici's Campership Program are matched by a generous community of partner camps. Amici's partner camps commit to covering 50% of each of the camper's fees attending their specific camp, every year. It is this multi-year access to camp that transforms children's lives. With this model, donations received through Amici's generous community of supporters go twice as far.
2022 Camper Survey Highlights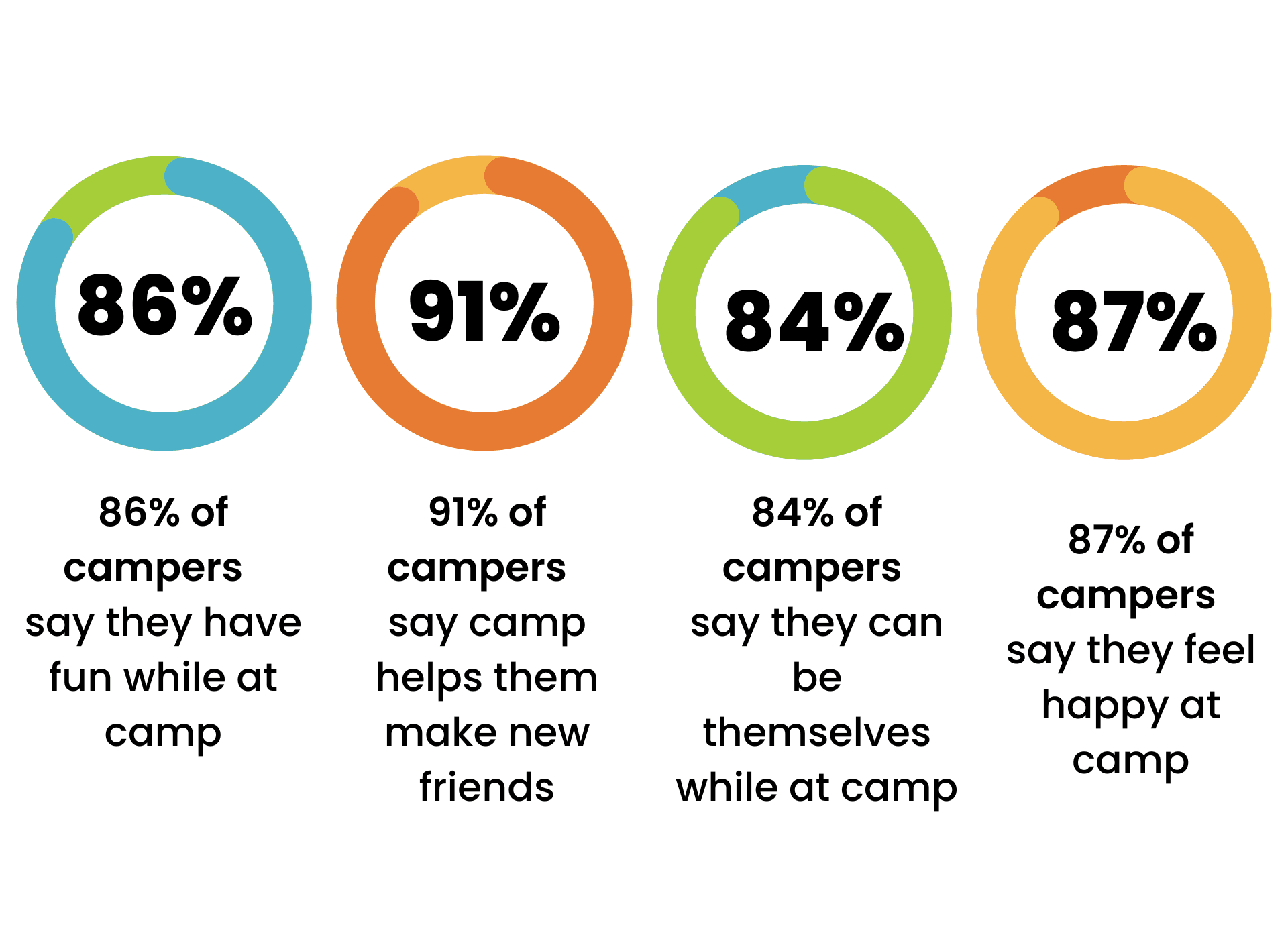 Amici's Objectives and Results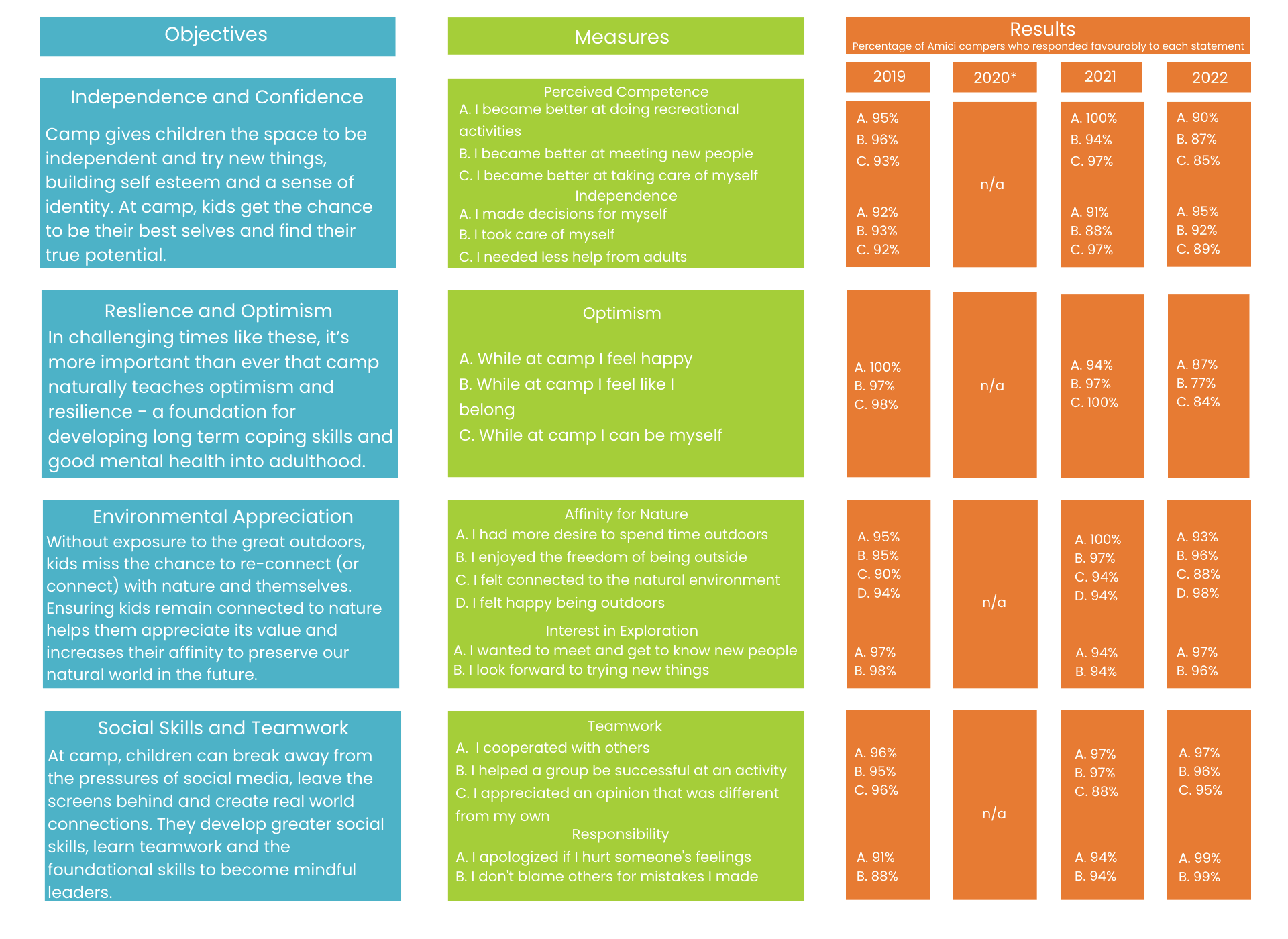 Campership Program Over The Years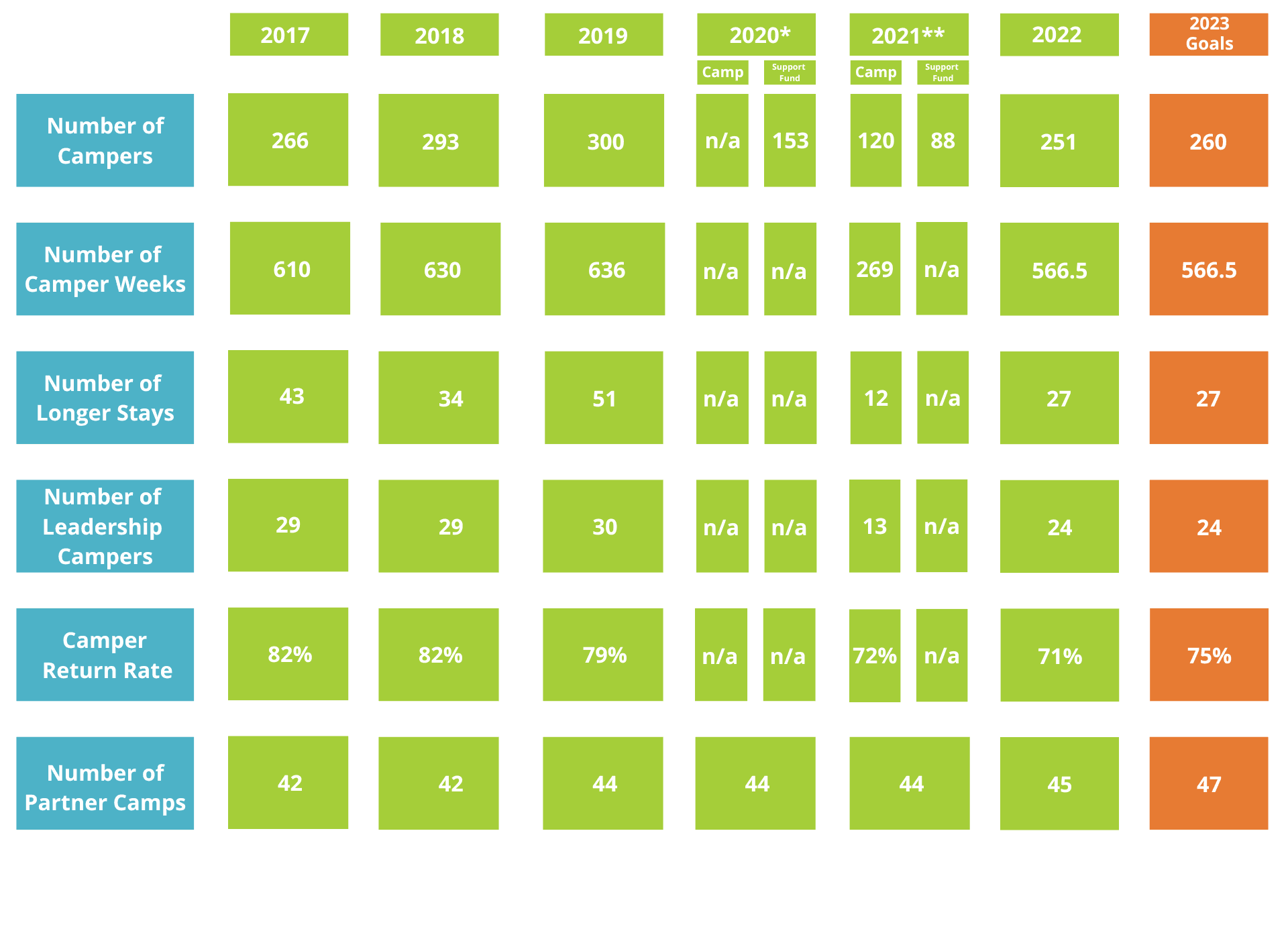 *Due to the COVID-19 pandemic, the Ontario government closed all overnight summer camps in Summer 2020. As a result, Amici supported our families with the Amici Family 2020 Support Fund.
**In 2021, many of our partner camps made the difficult decision to not offer traditional overnight summer camp programming due to ongoing challenges with the COVID-19 pandemic. As a result, we supported many families with the Amici Family 2021 Support Fund.
In 2022, Amici recognizes that we are in the process of rebuilding our Campership Program as we work with our partners to recover from the impact of COVID-19. We also recognize the complex effects the pandemic has had on the well being of children and youth within our program and beyond as they ease into a new normal still being defined for them.