Kicking off Canoe Heads 2018 with a breakfast fit for champions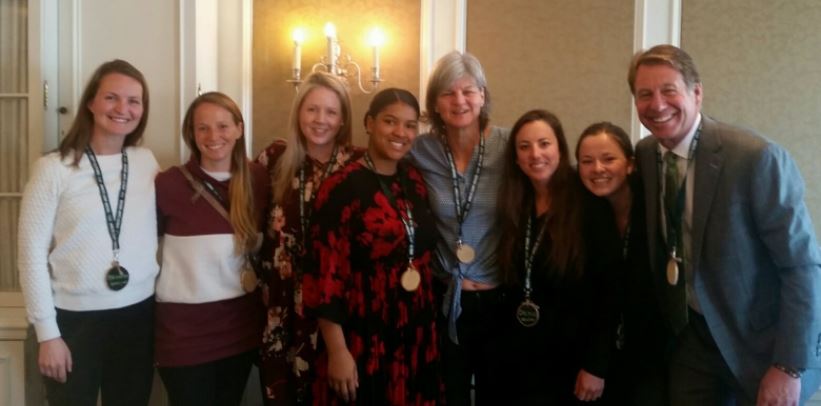 On Tuesday, April 10, Canoe Heads, sponsors, volunteers and partner camps gathered on the 68th floor of First Canadian Place to officially kick off the Canoe Heads for Kids 2018 season.
The morning began with remarks from fellow Canoe Head and Amici supporter: CBC Sports & Olympic Games Primetime host Scott Russell, followed by an inspiring keynote address from long-time Canoe Head and Canadian Olympic Snowboarder, Calynn Irwin.The event was generously sponsored by Hazell & Collins Associates. 
Amici's annual signature event will take place on Saturday, June 2nd along Toronto's waterfront. Welcoming 150 camp enthusiasts with the goal to raise $170,000 in support of Amici campers…marking one million dollars raised since the inaugural Canoe Heads for Kids twelve years ago.
To support, volunteer or learn more, visit www.canoeheadsforkids.com